Rates
Our Rates illustrate our various fees for infant, toddler, pre-school age and school age children. We also have programs for summer school aged children.
Weekly Rates Effective May 30, 2022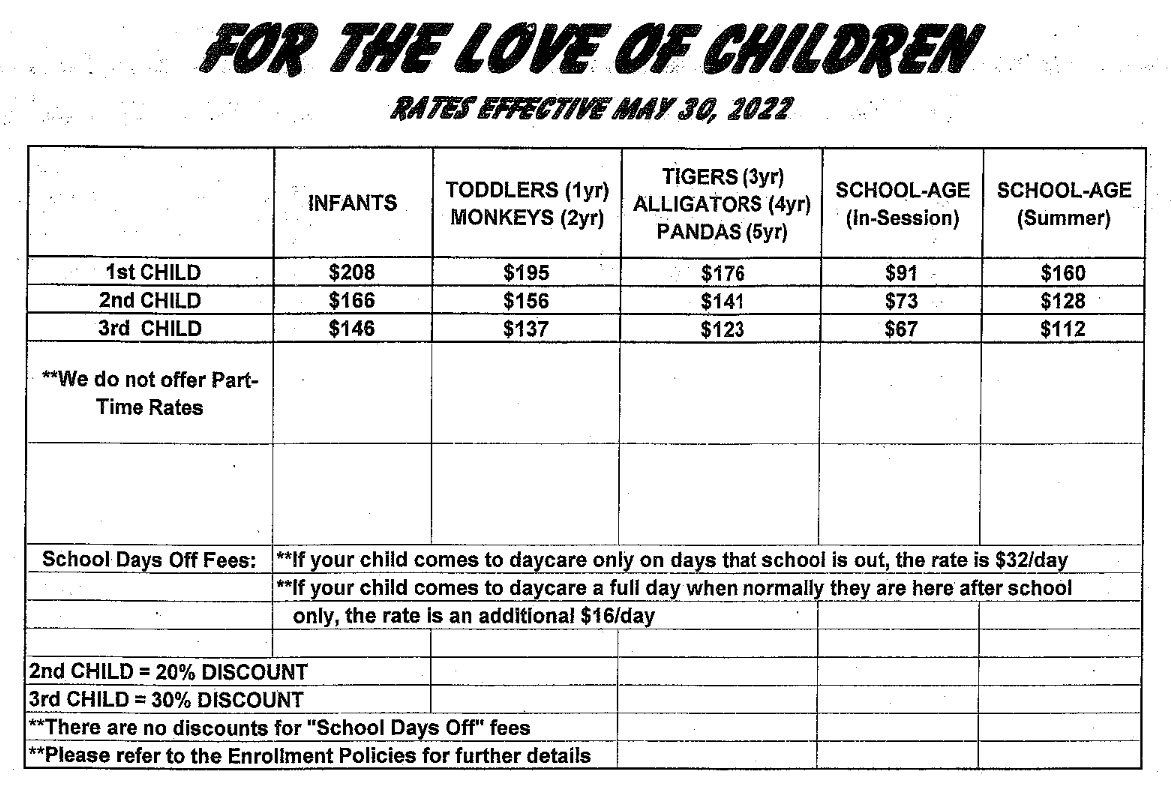 Registration Fees
Each Family is charged a $25.00 Registration Fee
We do offer multiple child discounts:
                         20% Discount for a 2nd Child
                         30% Discount for 3 or more Children
We do not offer Part-Time Rates.
There are no discounts for "School Days Off" fees.
Please refer to Enrollment Policies for further details.
---